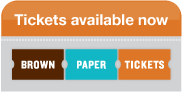 Here are the prices for 2022
***All events free for kids 12 and under.***
Tickets are no longer available on line but there's still plenty available.  Just come to the Village Ballroom and get your ticket there

Weekend Pass – $35  ($37.74 w/service fee)

Weekend pass includes: Friday & Saturday Night Concerts. Thursday and Sunday at the Spare Room are FREE. Saturday instrument workshops not included
Friday Only – $20.00  ($21.99 w/service fee)
Friday Night Concert ONLY
Saturday Only – $20.00 ($21.99 w/service fee)
Saturday Night Concert ONLY
Clawhammer Banjo Workshop $5.00
Saturday 12:00 – 12:50pm – Cameron DeWhitt
Guitar Workshop $5.00
Saturday 1:00 – 1:50pm – Maggie & Patrick Lind
Beginning Fiddle Workshop $5.00
Saturday 2:00 – 2:50pm – Gabrielle Macrae
Two-Finger Banjo Workshop $5.00
Saturday 2:30 – 3:30pm – Clinton Davis
Advanced Fiddle Workshop $5.00
Saturday 3:00 – 3:50pm – Joseph Decosimo
Children 12 and under – are FREE for everything.
SPACE IS LIMITED                                                                                                                                Due to Co vid seating capacity restrictions and the smaller event spaces we are limiting tickets to most events, so we recommend getting your tickets online in advance. Workshops will be ticketed individually, at $5.00 per workshop. We regret that they are not included in the overall price as in previous years, and appreciate your understanding. To attend a workshop you must buy a ticket, and we recommend getting it in advance, as each workshop will be limited to 30 people. You will need to pick up a paper ticket for each workshop upstairs at the Village Ballroom before entering as this is the only way we can track sales/capacity.   A small number of tickets will be available at the ticket table upstairs for each event, however we cannot guarantee admittance for walk-ups.
FREE EVENTS:
Thursday Jan 13th – Cajun/Honky-Tonk Night at the Spare Room 8pm
Saturday Jan 15th – Kid's Jam 12:30 and & Kid's Open Mic 1:30pm
Saturday Jan 15th – Ben Hunter & Joe Seamons' Panel on Diversity and Inclusivity in Old Time Music 4pm
Sunday Jan 16th – Old Time Cabaret at the Spare Room 1pm
The Portland Old Time Music Gathering is an all-volunteer organization.  You can help support the Gathering by volunteering. Click on the volunteer tab above.  If you would like to donate  to Bubbaville to help cover the costs of the Gathering, please click below.