Tickets Are Available at Brown Paper Tickets: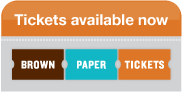 Here are the prices for 2018 – we have several changes for 2019 so stay tuned:
All-Inclusive Wristband – $30 adv/$35 at door
You're super excited about the Gathering and you don't want to miss a thing! This ticket covers the Thursday Cajun/Country Dance party, Friday concerts and dancing, all Saturday events (including the workshops) and our new Sunday night POTMG square dance.
Friday & Saturday Wristband – $25 adv/$29 at door
Can't be here in time for the kickoff, or heading home on Sunday? You can still get a deal by purchasing our Friday/Saturday pass, which covers all events on both days (including the Saturday workshops) and is cheaper than buying day passes individually.
Friday Concert & Dance – $15 adv/$18 at door 
Maybe you can only come on Friday night for the concerts and the post-concert dance? This ticket is for you.
Saturday Full day – $18 adv/$20 at door
Want to come pick up some new skills at one one or more of our Saturday workshops during the day, then stick around for a concert or dancing that night? This is the best ticket money can buy for that.
Additional Tickets – Available at the Door Only
Every Wednesday Square Dance – Wednesday at the Village Ballroom – $7 sliding scale – all proceeds go to EWSD
Cajun/Country Dance – Thursday at the Spare Room – $5 (Free with POTMG All-inclusive wristband)
Saturday Workshops – Saturday afternoon at the Tiffany Center – $5 (Free with either All-inclusive or Fri-Sat POTMG wristband)
Sunday Square Dance – Sunday at the Tiffany Center – $5 (Free with POTMG All-Inclusive wristband)
Children 16 and under – are FREE for everything.
Also FREE for everyone – Jamming at the Moon and Sixpence on Wednesday, jamming at Base Camp and the International Hostel, and jamming at the bar and other designated areas at the Tiffany Center on Friday, Saturday and Sunday.
Advance tickets will be available for purchase at the Wednesday jam at the Moon and Sixpence or at the EWSD Square Dance at the Village Ballroom. (see the schedule for times and location details) or you can purchase them from Brown Paper Tickets now.
Brown Paper Tickets Ticket Widget Loading…
Click Here to visit the Brown Paper Tickets event page.
How can we keep the ticket prices for this great event so low?
The Portland Old Time Music Gathering is an all-volunteer organization.  All the performers, event organizers, and helpful people making your event as smooth and fun as possible are volunteers.  You can help support the Gathering by volunteering and get your ticket price refunded, or you can contribute extra cash to help cover the costs including the Tiffany Center by donating here:
Or click on the Volunteer tab at the top to Volunteer and get your Advanced Ticket Price refunded! We have a few volunteer positions open before the Gathering weekend, so sign up early, especially if you would really like to volunteer but don't want to miss anything during the Gathering week.