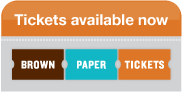 The first option is for Friday night only for $25.00.
The second option is the All Access (or all-inclusive) ticket that gets you into everything (Friday night, Saturday day unlimited workshops, and Saturday night) for $50.00.
The third option is for Saturday during the day which gets you into all the workshops – free for kids 16 and under but parents must pay $10.00 per person. (Kids 16 and under are free for all Gathering events.)
The fourth option is for Saturday night only for $25.00.
If you scroll down a bit you will see more information about all the events.  The Thursday Cajun Honky Tonk Night is Free (21+) and the Sunday Cabaret is Free (all ages).
We apologize for the confusing way this has appeared but it is the only option with Brown Paper Tickets.
The Portland Old Time Music Gathering is an all-volunteer organization.  You can help support the Gathering by volunteering. Click on the volunteer tab above.  If you would like to donate  to Bubbaville to help cover the costs of the Gathering, please click below.